3 No Name Recipes for a Very Green St. Patrick's Day
We are all Irish on St. Patrick's Day! And Team No Name celebrates the day deliciously with these recipes all decked out in green.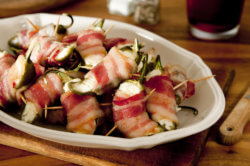 No Name® Bacon Wrapped Jalapeno Poppers
These spicy jalapenos are wearin' the green, filled with creamy, cheesy goodness and wrapped in crisp, savory No Name Natural Hickory Smoked Thick Cut Bacon. They also happen to pair really well with your favorite green beer!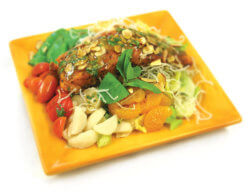 No Name Salmon Salad with Cilantro Chili Dressing
This hearty salad is a full meal featuring crispy veggies, rice noodles, meaty No Name Original Salmon, spiked with spicy chili and greened up with cool cilantro and mint.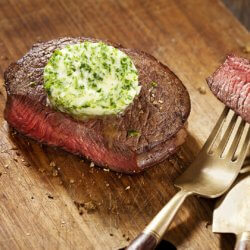 No Name Steak with Pesto Butter
Just when you thought No Name Steak couldn't get any better, we loaded up butter with tangy green pesto and took it to the next level!
Happy St. Patrick's Day, we hope you find your No Name pot o' gold at the end of the rainbow!