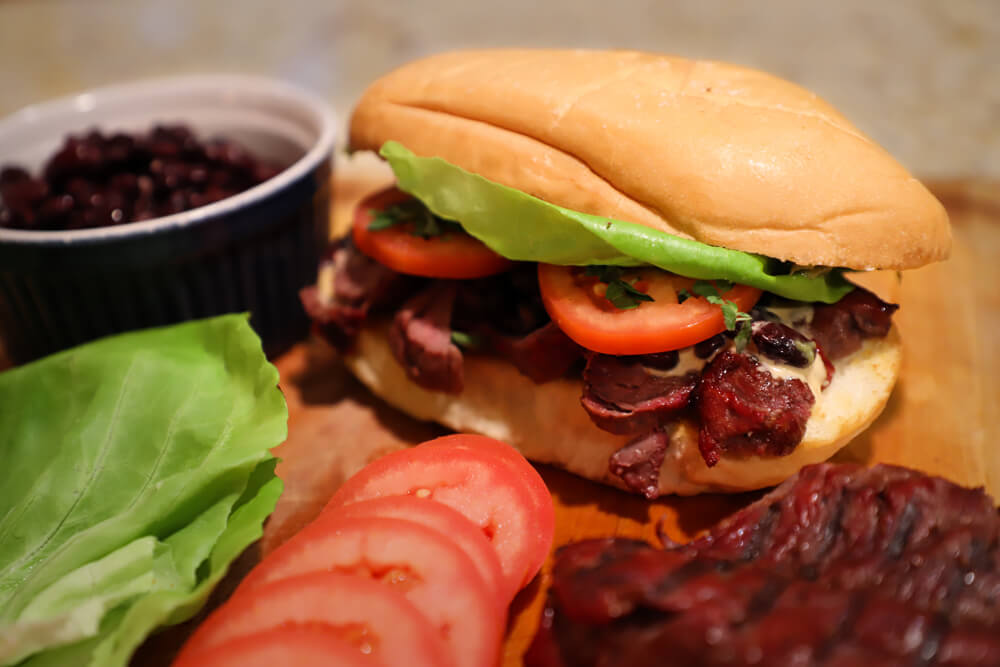 No Name® Beef Torta
Instructions:
Cook steak to the desired level of doneness.  Cut the steak into thin slices.
Slice the torta bun open and spread the guacamole on the inside of the top portion of the bun.
Put the steak on the bottom portion of the bun.
Pour the chipotle dressing over the steak.
Top the steak with the black beans, tomatoes, oregano and lettuce.
Ingredients Per Sandwich:
2 ½ oz. No Name Steak – cooked – 1 steak will make 2 sandwiches
1  Bun – cornmeal dusted
1 Tbls.  Zesty Guacamole
3 slices Roma Tomato
1 leaf  Butter Lettuce or Leaf Lettuce
1 Tbls. Black Beans – canned, drained
2 tsp. Creamy Chipotle Ranch Dressing -I used Marie's brand
½ tsp. Fresh Oregano – chopped