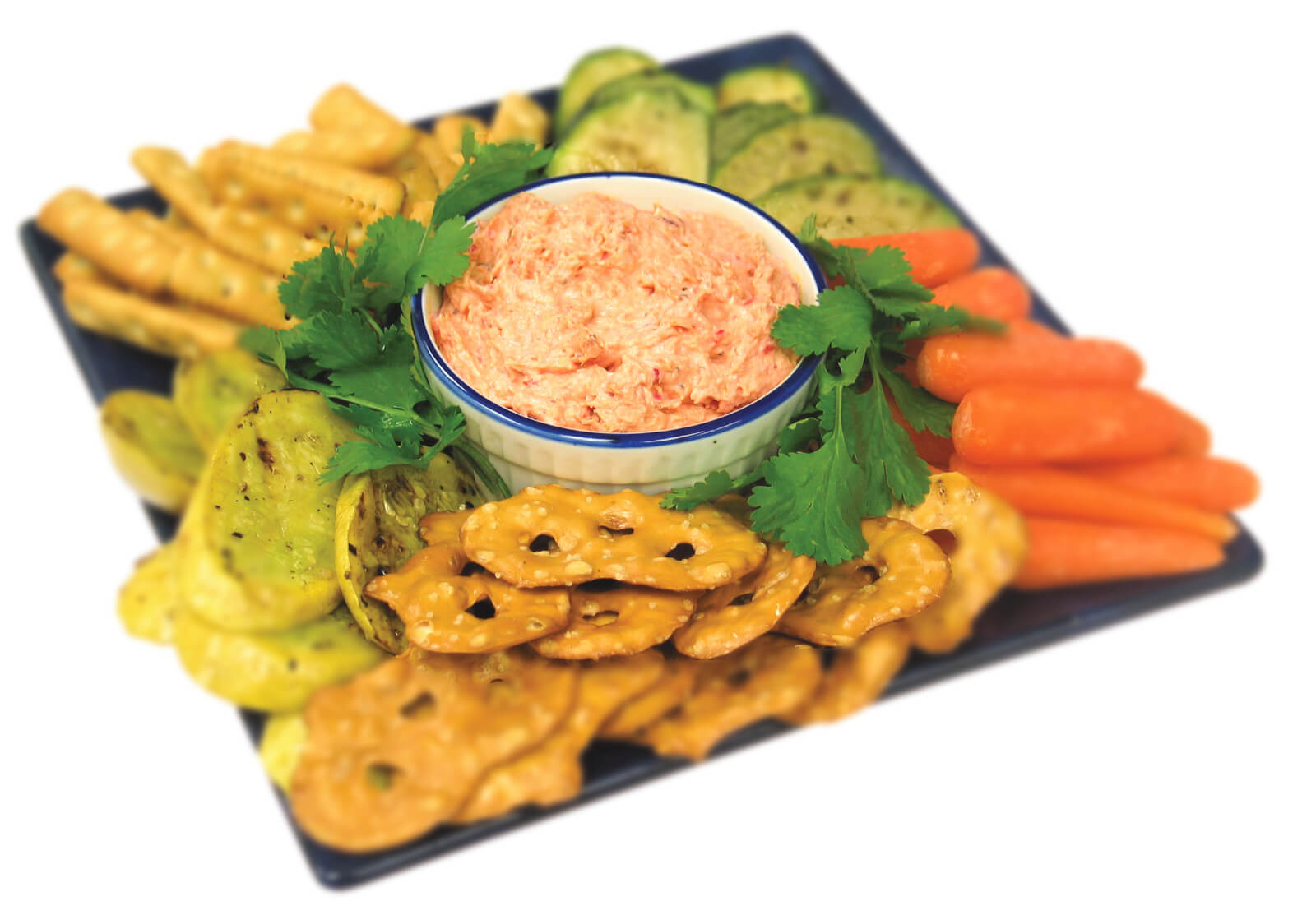 No Name® Original Salmon Roasted Red Pepper Dip
COOKING DIRECTIONS:
Cook salmon per package directions and cool salmon completely.
Create base: Combine remaining ingredients in a blender. Mix together until fairly smooth. You should still see some pieces of red pepper and sun dried tomato.
Add salmon: break salmon into pieces. Mix into dip base. Cool until set up slightly.
Serve with crackers or cut vegetables for dipping.
INGREDIENTS:
1 Fillet of No Name® Original Salmon
4 oz. Cream Cheese – softened
1/4 cup Sour Cream
1/4 cup Roasted Red Peppers
1/4 oz. Sun Dried Tomatoes
1/4 tsp. Honey
1/4 tsp. Kosher Salt or Peruvian
1/4 tsp. Pink Salt
1/4 tsp. Thyme
1/8 tsp. Black Pepper
3/4 tsp. Orange Zest
1/8 tsp. Lime