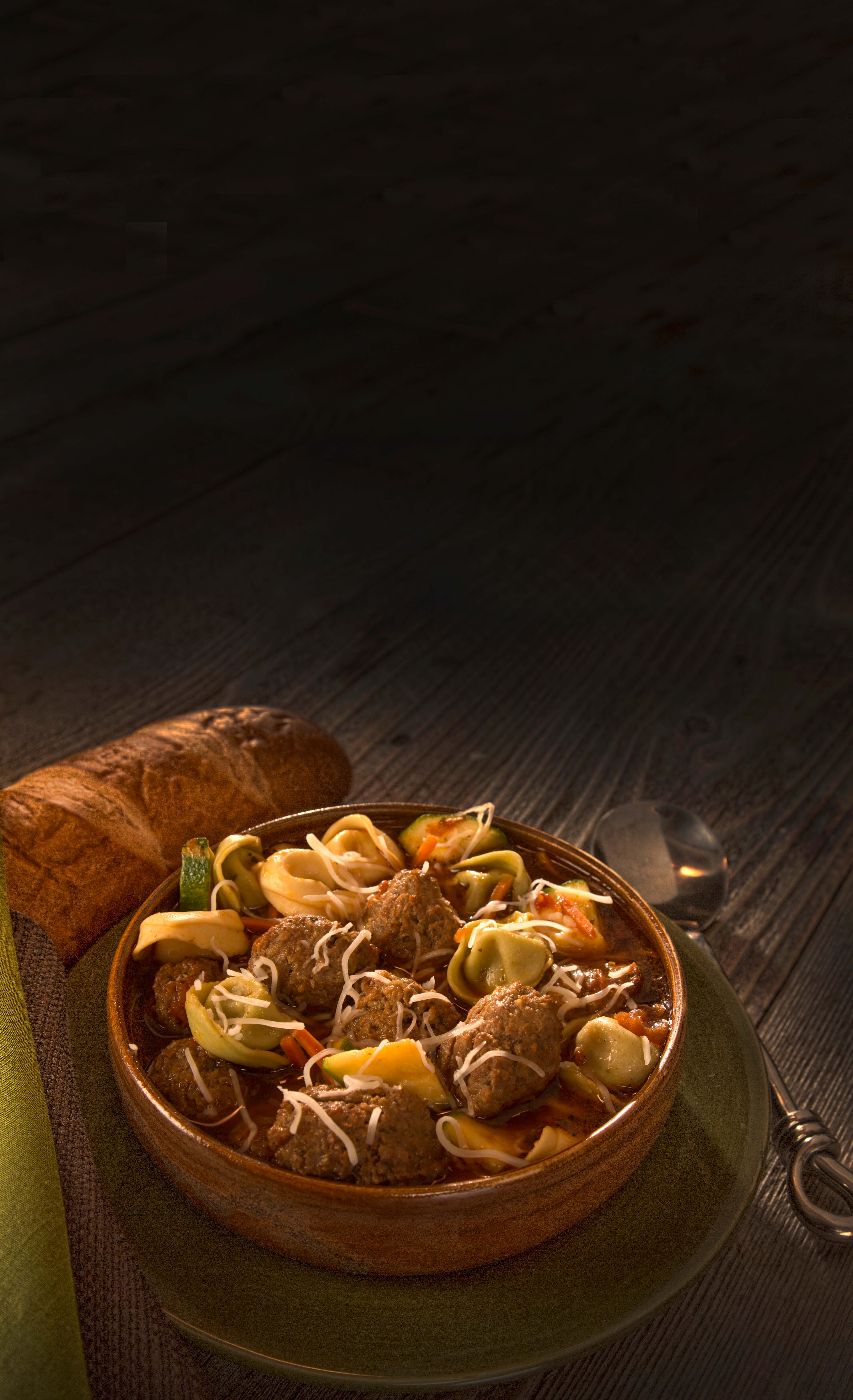 No Name® Original Meatball & Tortellini Soup
Directions:
Sauté onions and garlic in oil over medium heat until soft.
Place liquids, vegetables (except zucchini) and spices in crockpot. Cook for 4 hours on high, or 8 hours on low.
Add No Name® Meatballs before serving (30 min. before if frozen; 20 min. before if thawed).
Add zucchini and tortellini 15 min before serving or until tender.
Ladle into bowls, sprinkle with cheese, serve and enjoy!
Ingredients:
1 box of No Name® Original Meatballs
Liquids:
½ C. water
4 C. canned beef broth
1 T. olive oil
Vegetables :
1 medium onion, chopped
2 cloves garlic, minced
2 – 14.5 oz. can diced tomatoes
1 cup carrots, shredded
1 zucchini sliced
Spices:
½ t. salt
¼ t. pepper
2 t. Italian seasoning
Dairy:
9 oz. refrigerated cheese filled tortellini (not frozen)
Parmesan or mozzarella cheese