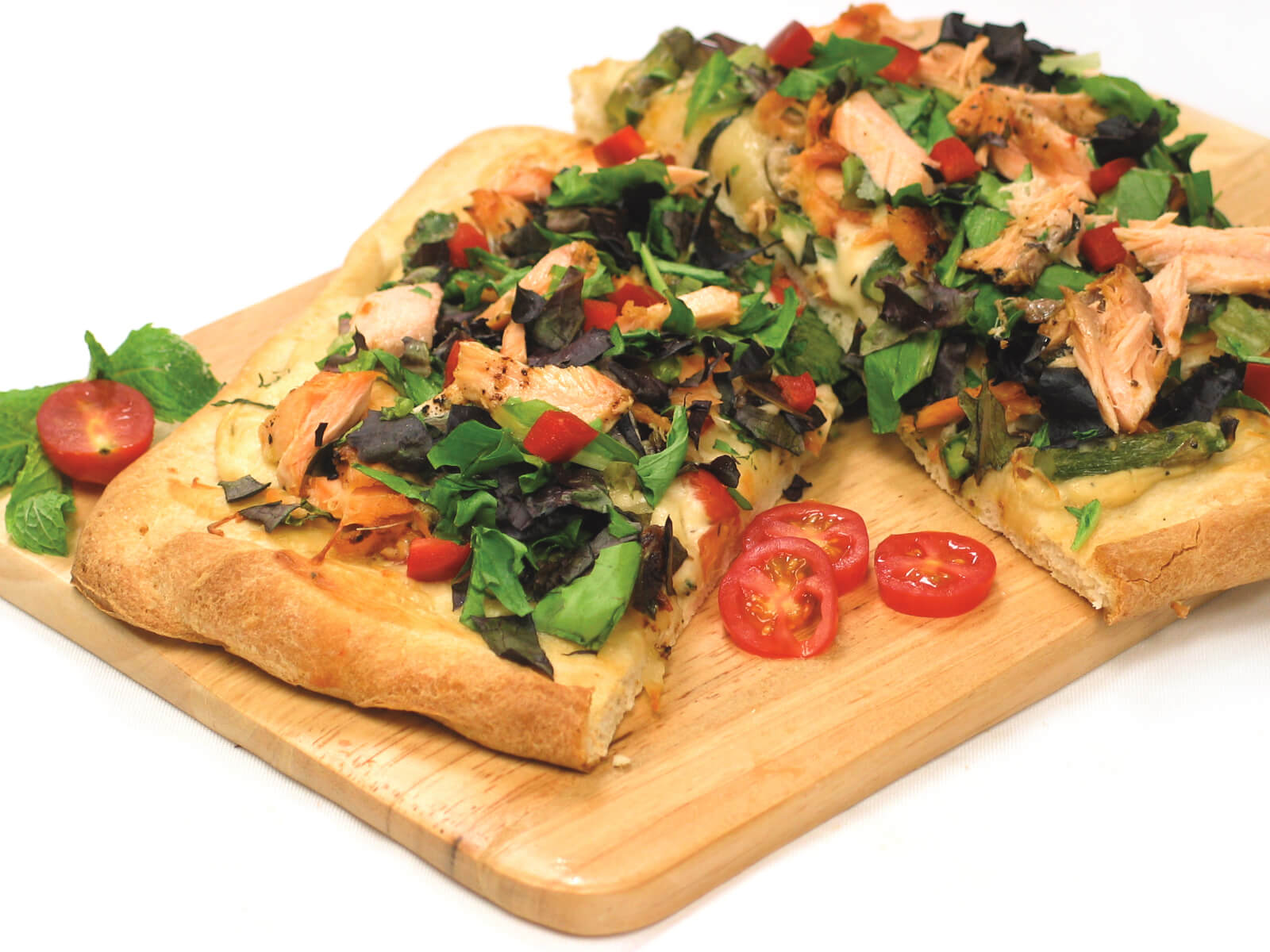 No Name® Original Salmon Pizza
COOKING DIRECTIONS:
Bake salmon according to package directions. Let salmon cool while preparing the rest of the ingredients.
Unroll dough onto a baking sheet pan. Lightly brush the crust with olive oil. Bake crust at 400 degrees for 7-8 minutes.
Lightly coat the asparagus with olive oil, salt & black pepper. Grill or oven roast the asparagus for 3-4 minutes.
Remove crust for the oven and top with the following ingredients – Alfredo sauce, salmon, asparagus, roasted red pepper, mushrooms, olives and cheese.
Bake the pizza for another 13-15 minutes or until crust is nicely browned and the cheese is melted.
Remove pizza from the oven, top with chopped basil and the chopped greens.
Cut the pizza into portions and serve.
INGREDIENTS:
No Name® Original Salmon
1 pkg. refrigerated Pizza Dough
1/2 cup Alfredo Sauce
3-4 spears Asparagus – fresh, grilled & cut into 1 inch pieces
1 1/2 Tbls. Roasted Red Pepper – diced
1 medium Mushroom – fresh, sliced
3-4 ea. Kalamata Olives – sliced
1/2 cup Four Cheese Blend or Mozzarella – shredded
1 tsp. Basil – fresh
1 oz. Gourm